Please, no unsolicited resources accepted. Thank you
Meals on Wheels for Fort Collins would like to provide information on additional community resources that may benefit homebound individuals

Empowering Older Adults, Family Members & Caregivers with Information
WANT TO TALK TO AN AGING AND DISABILITY RESOURCE SPECIALIST?
Due to COVID19, all Office on Aging staff are currently working from home and staff are answering calls remotely. If you reach the voice message, please leave your name and phone number with a brief message and they will return your call as soon as possible. Thank you.
Call us at (970) 498-7750 - Larimer County Office on Aging (LCOA) is the Area Agency on Aging (AAA) serving adults 60 and older, people with disabilities over 18, and their caregivers throughout Larimer County. The Aging and Disability Resources for Colorado (ADRC) is part of the Larimer County Office on Aging. ADRC Resource Specialists provide information and referral services to older adults, adults living with disabilities, caregivers, family members, community members and professionals.
Disclaimer: LCOA provides this comprehensive, internet-based resource as a public courtesy and does not recommend or endorse any specific provider or service included in the Service Directory. If you would like to include your agency in the service directory, please go to Services in the toolbar at the top of this page and select Add New Agency in the drop-down menu.
https://larimer.co.networkofcare.org/aging/
If you find yourself in need of additional resources for food, you can check this website for additional food pantries in Larimer County.
STAY ENGAGED!
Check out these internet safety tips so you can stay connected safely! Click below!

And while you are searching safely online, check out these discounts for internet services for seniors.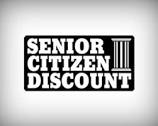 If you find yourself in need of a place to help keep you loved one safe when they begin experiencing memory issues you can find it here 
https://cnaclassesnearme.com/assisted-living-nursing-homes/colorado/
Fort Collins Senior Center- check for specific hours during the pandemic.
1200 Raintree Drive
Fort Collins, CO 80526
Telephone: (970) 221-6644
The Fort Collins Senior Center was recognized in the top 12 by the National Council on Aging and the National Institute of Senior Centers for 2008 and 2009. The center was awarded National Accreditation in 2003 and 2009. Of 15,000 centers in the U.S., fewer than 200 receive this distinction; the Senior Center is one of only two in Colorado. The Fort Collins Senior Center provides a focal point for programs and services for aging adults and their families: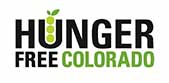 Call the statewide Hunger Free Hotline toll-free at (855) 855-4626, Monday through Friday, to get connected to food resources via phone or an in-home visit. All calls are kept confidential, and messages left after-hours will be returned the next business day.
For those with hearing loss, call Relay Colorado toll-free at 7-1-1 or (800) 659-2656.
Learn more at www.hungerfreecolorado.org
Caring.com is a leading senior care resource for family caregivers seeking information and support as they care for aging parents, spouses and other loved ones. We have been featured by AARP, The Administration for Community Living, The National Legal Resource Center, and Forbes, as well as referenced by many governmental agencies and organizations across the Internet.  
Need Transportation?
Dial-A-Ride:
Dial-A-Ride is a door-to-door paratransit service for individuals who, because of a disability, are prevented from using Transfort, the City's fixed-route bus service. For Dial-A-Ride reservations and eligibility, please call (970) 224-6066.
Senior Alternatives in Transportation (SAINT) is a local non-profit agency providing personal transportation to people 60 years old and older, and people with disabilities that prevent them from driving. SAINT operates through the efforts of volunteers who donate their time and the use of their vehicles to help make a difference in the lives of those who cannot drive. To enroll in the SAINT program and schedule rides please call (970)-223-8645.
Elder Abuse and Protection
Adult Protective Services: Adult Protective Services responds to reports of the mistreatment or neglect of at-risk adults who are, due to age or disability, unable to advocate for themselves. Services include risk assessment, crisis resolution, individual and family counseling around protective issues, referral to and coordination with service providers, financial management, guardianships and conservatorships, placement, and care coordination.
Reports may be made to Adult Protective Services Intake at 970-498-7770 during both regular business hours and after hours. Reports may be faxed at any time to 970-498-6995. For after hours emergency, call local law enforcement or 911.
AARP ElderWatch (elder fraud assistance): AARP ElderWatch Colorado is a program with the Colorado Attorney General and the AARP Foundation. The program fights the financial exploitation of older Coloradans through education and outreach, data collection and the provision of assistance. Contact ElderWatch at 1-800-222-4444, option 2.

Senior living options
Click the link for more information
https://www.seniorhousingnet.com/seniors/senior-living-us/colorado/independent-living
Common Assisted Living Services
Personal care assistance and assistance with activities of daily living 
Individualized care planning
Planned social activities and events
Transportation services 
Prepared meals and dining services 
Laundry and housekeeping
Interior and exterior maintenance
Basic first-aid and medication management assistance 
Emergency monitoring
Common Assisted Living Amenities
Gyms and fitness centers
Lounge areas or an atrium for residents to congregate 
Dining rooms, cafes, restaurants, and bistros
Indoor or outdoor pools and/or hot tubs 
Indoor or outdoor courtyards
Walking paths on-site or around the property 
Covered resident parking 
On-site beauty parlor or barbershop 
On-site religious worship space