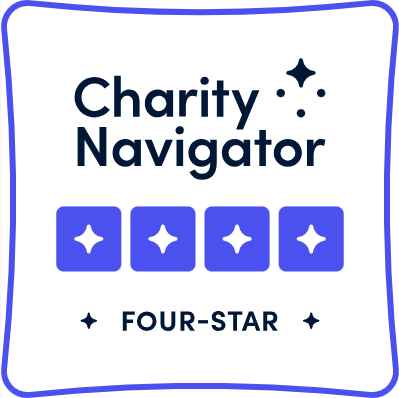 Mail your donation to:
Meals on Wheels for Fort Collins
1217 E. Elizabeth St. #11
Ft. Collins, CO 80524
Donate in Person:
You may stop by our office at 1217 E. Elizabeth # 11, Fort Collins, CO 80524
Our office hours are Monday-Friday 8:00am –3:00pm.
Credit Card:
You may make a donation by credit card over the phone by calling our office at 970-484-6325 or by donating on our website HERE
Save on your taxes by donating Crypto!
Many cryptocurrencies are highly volatile assets and can appreciate quickly. When they are sold and converted back into dollars or other fiat currency, income taxes may be owed on any gains. Such taxes, however, can be avoided if appreciated crypto is donated to charity, rather than converted back into regular currency. For owners who have seen their crypto grow dramatically in value, the tax benefits of donating part of their windfall to charity are substantial, helping them avoid capital gains taxes and maximize the impact of their charitable giving. Such donors may also be able to receive federal income tax deductions, up to the full value of the gift, if they have held the crypto for more than a year.
There is a real reason that high-net work individuals tend to donate property instead of cash. Donating cryptocurrency directly to a 501 (c)3 is more tax efficient and can save money.
The IRS classifies cryptocurrency as property for tax purposes which means it is typically the most tax efficient way to support to MOWFC. When donating crypto, you receive a tax deduction for the fair market value of the crypto, and you can avoid capital gains tax you would have incurred if you have had sold crypto and then made a donation. That means you are able donate more as well as deduct more on your tax return. 
There are several great ways to donate stock. In fact, it is the one of the most tax-savvy ways to give because your gift goes further than if you sold that stock and donated the proceeds. This is because donating appreciated stock lets you save on your taxes in two ways; you avoid capital gains tax on the appreciation, and you can also take a tax deduction on the value of the shares you donated.
See the steps below on how you can donate stock to Meals on Wheels for Fort Collins.
First, decide which shares you would like to donate. You can donate stocks from publicly traded stocks, Bonds, exchange-traded funds (ETFs) and mutual funds. It must be valued at $1,000 or more.
You will need to know the name of the stock, a ticker symbol if publicly traded and the number of shares you want to donate.
Second, for your broker you will need the following information:  DTC #5409, Agent account #74-2077-01-9, F/C Account Name  - Community Foundation of Northern Colorado, and F/C Account #33-0005-01-8. Please call our office at 970-484-6325 if you should have any questions.
Third, fill out the appropriate stock donation forms (from your broker) and send them to your brokerage. You may be able to do this electronically by going to your online account portal.
Fourth, follow up with MOWFC to make sure the donation goes through.
Fifth, report the stock donation when you file your taxes.
For those aged 70 ½ or older, it is once again possible to make tax-favored charitable gifts from the traditional and other eligible IRA accounts.
Several years ago, the Charitable IRA (CIRA) provision was made permanent, and the new tax law should make CIRA gifts more popular for millions of taxpayers. A total of up to $100,000 can be transferred directly from the IRAs to one or more qualified charity such as Meals on Wheels for Fort Collins free from federal income tax each year. There may also be state income tax savings. Amounts given in this way count toward required IRA minimum withdrawal amounts for the year of the gift. Please consult your tax professional for questions and to see if you qualify.
To make such gifts, it is important to not withdraw funds prior to a gift but have the gift amount distributed directly from an IRA to one or more qualified charities.  This may be the most efficient way to make gifts directly from an IRA. Please let us know if you plan to do this as the investment firms sometimes will not include your name and then we are not able to thank you.
Donations of Cash via wire are to be transferred to First National Bank, 205 West Oak, Fort Collins, Colorado 80521
Please use the following:
ABA #104000016
A/C # 11090200 401110
A/C Name: Trust Wire G/L
FFC to:  33-0005-01-8
NO ONE DESERVES TO BE HUNGRY OR ALONE
Let's make sure they are not left alone and hungry, together
Each donation helps to deliver a nutritious meal, a friendly visit and a safety check.
GIVE NOW. GIVE MONTHLY or GIVE IN HONOR OF SOMEONE SPECIAL No amount is too small.
$25 helps deliver 7 hot meals
$50 helps deliver 14 hot meals
$100 helps us ensure hot meals for a month
$250 helps us deliver 70 hot meals and
$1,000 will help pay for meals for a low income senior for a full year!
Thank you for your support!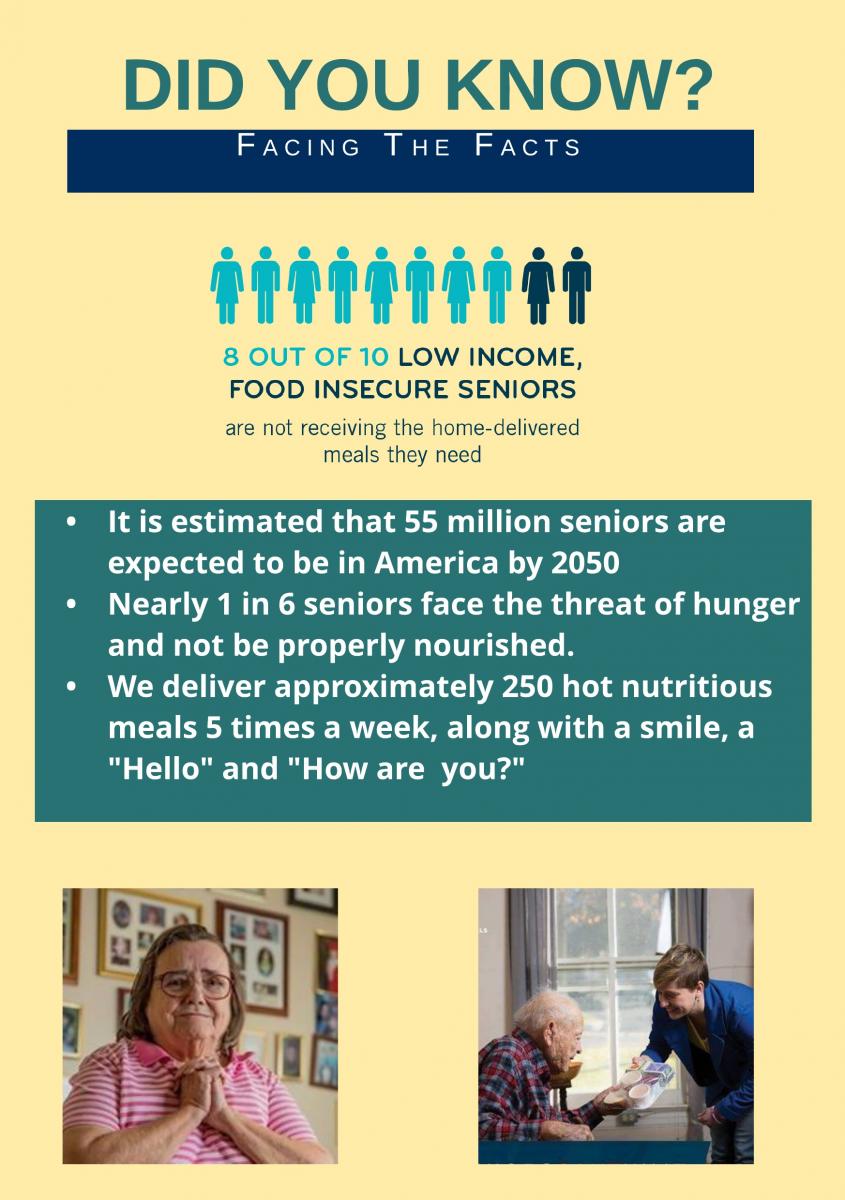 Donations of Cash via wire are to be transferred to First National Bank, 205 West Oak, Fort Collins, Colorado 80521
Please use the following:
ABA #104000016
A/C # 11090200 401110
A/C Name: Trust Wire G/L
FFC to:  33-0005-01-8